Serving the Community for Over 90 Years
For more than 90 years, the church leaders of New Bethel CME Church in Rochester, NY have been providing spiritual guidance to many families and individuals who wish to strengthen their relationship with the Lord. No matter what difficulties you are facing today, count on us to bring you closer to Christ. Attend our worship services to feel the loving presence of God.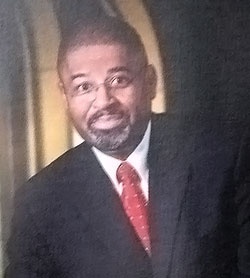 Get to Know Rev. Dr. Weldon G. Thomas
From one generation to another, our church has been continually blessed with god-fearing and charismatic leaders, and one of them is Rev. Dr. Weldon G. Thomas. He has served and led thousands of people closer to the Lord for more than a decade of service in our church. Through the years, the Holy Spirit has guided him to successfully lead several church organizations, government agencies, and state universities.
Click here
to learn more about our senior pastor.
Learn More About the Will of God
Are you searching for a deeper meaning in your life? Talk to one of our pastors today, and they will help you discover God's purpose for your life. With a better understanding of His Word, we assure you will feel refreshed and renewed. For more information about our Methodist church, get in touch with us today.